I've been hanging on to some dried lavender for a while waiting for a good use for it that would be delish. Lavender needs to be used super sparingly but pairs really well with lemon, so when I saw the recipe for this flourless lemon cake, I figured it would hit the flavor combo jackpot. And my oh my, did it. Scrummy.
I replaced the sugar with granulated stevia (and reduced the amount to take down the sweet intensity a little), added in some finely ground lavender, switched around some other elements, and gave it a go. It's time-intensive, but the final cake is sophisticated and light and just amazing.
For a final touch, I drizzled on some warm lemon curd as a glaze, which added a little more sweetness.
Scraping the seeds from a vanilla bean pod makes for rich flavor and those little familiar speckles. Bonus!
Lemon lavender almond cake
Ingredients
 1 stick unsalted butter, softened
1 cup caster sugar or caster sugar substitute
1 vanilla bean, split and seeded
1/6 cup lemon zest
1/4 cup juice from a lemon
1/2 tsp lavender seeds, finely ground
1/2 tsp salt
4 eggs, separated and at room temperature
2 1/2 cups almond meal/flour
10 1/2 ounces light ricotta
1/4 cup sliced almonds
Optional: icing sugar or icing sugar substitute and lemon curd
Instructions
Heat oven to 325F.
Line the base and sides of an 8-inch round spring form pan with parchment or butter.
Place the butter, 2/3 of the caster sugar/sugar substitute, vanilla seeds, lavender seeds, salt, and lemon zest in a mixer and beat for 5-7 minutes.
Gradually add in the egg yolks one at a time, and beat until combined. Slowly add the almond meal and beat to combine.
Gently fold ricotta through the almond meal mixture.

In a separate, clean bowl, beat the egg whites until soft peaks form.
Gradually add the remaining sugar to the egg whites and whisk until stiff peaks form.
Gently fold a third of the egg whites into the cake mixture, repeating twice with the rest of the egg whites.

Pour the mixture into the prepared pan, sprinkle with sliced almonds, and bake for 45-55 minutes or until fully cooked and light golden in color.
Allow to cool completely before removing from the pan.
Optional: Dust with icing sugar and drizzle with warmed up lemon curd to serve.
https://www.bijouxandbits.com/2015/07/lemon-almond-cake-recipe/
This recipe is copyrighted to Bijoux & Bits
Macros for 1/8 of the cake (using sugar substitute):
392 calories | 35g fat | 10.25g carbs | 3.5g sugar | 12.8g protein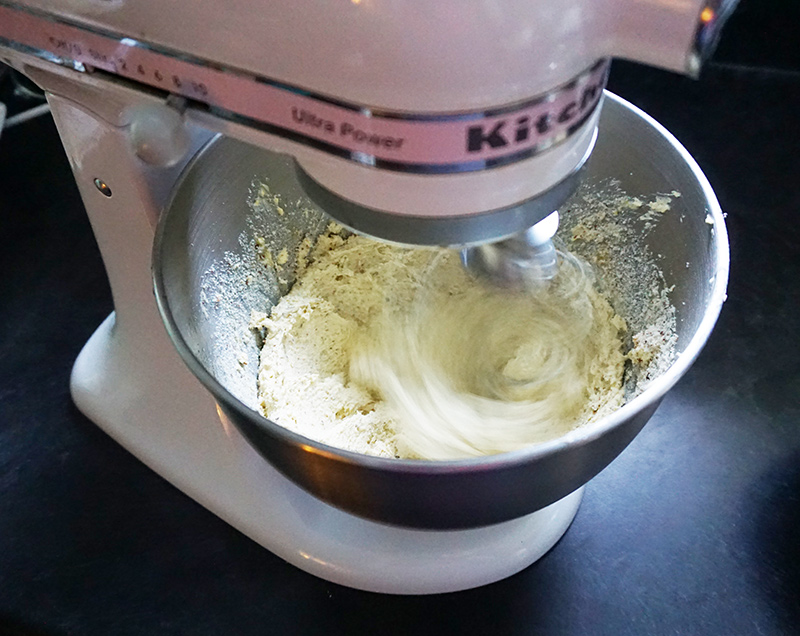 Enjoy with some lavender tea and a raised pinky.